XPeng Inc., a Chinese Smart EV company, today revealed a host of technological developments at its fifth annual Tech Day held in Guangzhou. This year's event featured the latest advancements across XPENG's XNGP ADAS, smart cabin system, powertrain system, electrical and electronic architecture, smart manufacturing, flying car and robot technology. The final highlight of the event was the official unveiling of the XPENG X9, a starship-inspired, large 7-seater MPV that features a highly futuristic, innovative, tech-savvy exterior design, also a flagship model built under SEPA2.0 architecture.
Autonomous driving technology
XNGP is actively undergoing engineering testing to expand its availability for urban roadways. XNGP is currently available in five cities and XPENG plans to roll out the XNGP function in an addition of 20 cities that are not covered by HD maps by the end of November 2023, with coverage extended to 50 cities by year-end.
XPENG also kicks off an all-new ADAS feature – AI Valet Driver. After activating the function, drivers can set their start and end points anywhere in the city. After manually driving once, a memorized route is created. Later, when selecting the same travel route, the driver can activate the "AI Valet Driver" function to achieve advanced assisted driving for specific routes or scenarios in the cities.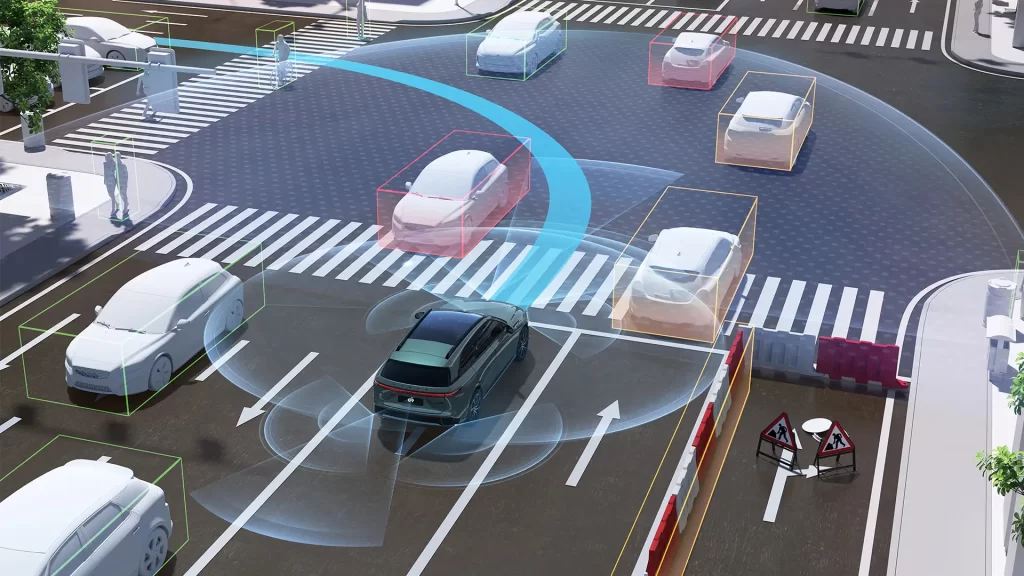 At the Tech Day, the Company also presented its ultimate architecture for full-scenario ADAS – XBrain, which is supported by XNet2.0, the next-gen perception architecture with spatiotemporal understanding, and XPlanner, the neural network-based planning and control system, to enable more human-like learning, thinking and actions.
XOS Tianji is XPENG's newest development in smart cabin operating systems, seamlessly integrating XPENG's smart driving capabilities and next-generation smart cabin scenarios, advancing the human-machine co-driving experience. XPENG will also integrate the XGPT, a large-scale AI model, into its smart cabin system, enabling even faster, and more concise responses upon user requests, and delivering the interaction in a more natural way. AI foundation models are not only deployed to enhance intelligent driving and smart cabin capabilities but also vehicle design and code development, enhancing multiple business areas and research domains.
New flagship car model built under SEPA2.0 unveiled
Being the world's only MPV equipped with rear-wheel steering as a standard configuration, the X9 honors the key features of SEPA 2.0 with its signature offerings and, including the 800V high-voltage SiC platform, integrated front and rear aluminium body die-casting technology, and XNGP, among others. The X9 will be the first of XPENG's vehicles to come equipped with the XOS Tianji smart cabin system, with the X9 slated for its showcase at Auto Guangzhou in November 2023.
Relentless exploration for future mobility in 3D transportation
XPENG has been consistently exploring innovative forms of mobility beyond just cars. XPENG's affiliate company AEROHT has released two development paths for flying cars, namely eVOTL flying cars and modular flying cars, adding more possibilities to XPENG's mobility ecosystem.
XPENG Robotics introduced a new in-house-developed bipedal robot. In the future, XPENG will apply technologies from Smart EVs like XNet deep neural network, XEEA, XGPT, etc., to smart robots.