The investment will further strengthen NIO's balance sheet to power its continuous endeavors in accelerating business growth, driving technological innovations and building long-term competitiveness, said William Li.
---
NIO (NYSE: NIO) has received more than $1 billion in investment from an Abu Dhabi government fund to strengthen its balance sheet and support business growth.
On June 20, NIO signed a share subscription agreement with Abu Dhabi investment firm CYVN Holdings, which will invest a total of about $1.1 billion in the Chinese electric vehicle (EV) company through an additional new share issue and share transfer of an existing shareholder, according to a statement.
CYVN Holdings is an Abu Dhabi government majority-owned investment vehicle focused on strategic investment in the advanced, smart mobility sector and is committed to partnering with global industry leaders in this area.
The investor will subscribe for a total of $738.5 million in cash for 84,695,543 shares of NIO's newly issued Class A ordinary shares at a purchase price of $8.72 per share.
The transaction price is the volume-weighted average price of NIO's Class A ordinary shares on the New York Stock Exchange over the seven consecutive trading days immediately preceding June 19.
The transaction is subject to customary closing conditions and is expected to close in early July.
CYVN Holdings has agreed not to sell, transfer or dispose of any shares acquired in the investment transaction for six months after closing, according to the statement from NIO.
In addition, CYVN Holdings has entered into a share purchase agreement with an affiliate of Tencent, an existing shareholder of NIO, to purchase 40,137,614 shares of NIO's Class A ordinary shares.
If based on the same price of $8.72 per share, the transaction value of the secondary share transfer would be about $350 million. This means that CYVN Holdings' investment in NIO is $1.089 billion, according to CnEVPost's calculations.
Upon completion of the investment transaction and the secondary share transfer, CYVN Holdings will own about 7.0 percent of the total issued and outstanding shares of NIO.
"The strategic investments from CYVN Holdings demonstrate NIO's unique values in the smart electric vehicle industry. The Investment Transaction will further strengthen our balance sheet to power our continuous endeavors in accelerating business growth, driving technological innovations and building long-term competitiveness," said William Li, founder, chairman and CEO of NIO.
"In addition, we are excited about the prospect of partnering with CYVN Holdings to expand our international business. With the vision of Blue Sky Coming, we will continue to strive for technological breakthroughs and user experiences beyond expectations, contributing to a more sustainable future for the globe," Li added.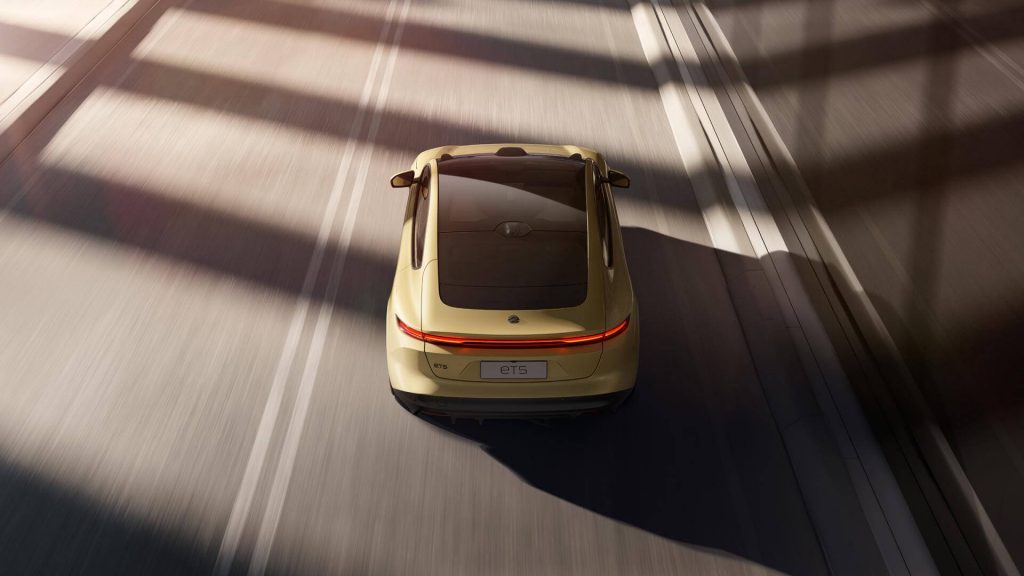 Following the closing of the investment transaction, CYVN Holdings will have the right to nominate a director to the board of directors of NIO so long as it continues to beneficially own no less than 5 percent of the company's outstanding share capital.
"Our strategic investments in NIO are driven by our appreciation of its leading brand, innovative and premium products, and proven technological capabilities in the smart electric vehicle market," said Jassem Al Zaabi, chairman and managing director of CYVN Holdings.
"We are excited to develop strategic partnerships with NIO, and are fully committed to providing strategic value that will support NIO's international business growth. We will join hands with NIO to drive the global energy transition and sustainable growth for the whole humanity," Al Zaabi said.
The investment comes at a time when NIO stock has experienced more than two years of decline and it is about to switch its entire model range to the new NT 2.0 platform.
Since the beginning of 2021, NIO shares have fallen 85 percent from their all-time high as factors including the US Fed rate hikes and geopolitical risks have hit the company.
In the past year, while geopolitical risk and de-listing risk have been mitigated, the company's model switch has curbed sales growth, leading to continued weakness in its stock price.
NIO has now completed the switchover of all NT 1.0 platform models to the NT 2.0 platform, except for the only remaining EC6, for which the NT 2.0 version has recently been spotted in testing.
Weak sales and increased competition caused NIO to miss earnings expectations in the first quarter.
The EV maker reported revenue of RMB 10.68 billion in the first quarter, below Wall Street analysts' expectations of RMB 12.275 billion and below the lower end of its previous guidance range of RMB 10.93 billion to RMB 11.54 billion.
In addition, NIO's gross margin fell to 1.5 percent in the first quarter compared to 14.6 percent in the same period last year and 3.9 percent in the fourth quarter of 2022 due to the impact of promotional activities.
As of March 31, NIO's cash and cash equivalents, restricted cash, short-term investments and long-term time deposit balances were RMB 37.8 billion.
---
This article was first published by Phate Zhang on CnEVPost, a website focusing on new energy vehicle news from China.