While the automotive industry has been captivated by the look and pricing of NIO's new sedan, the ET5, the new technology the company is using on the model seems to have been largely overlooked.
Asked by CnEVPost in a December 19 interview whether NIO has plans to introduce large die-casting machines into its production line, William Li, NIO's founder, chairman and CEO, did not give a straight answer, but did reveal interesting information.
"We are using an integrated die-casting process for the rear subframe of the ET5," Li said.
CnEVPost then found, when checking the ET5's technical specifications, that the ET5's rear subframe uses a so-called integrated hollow cast aluminum process.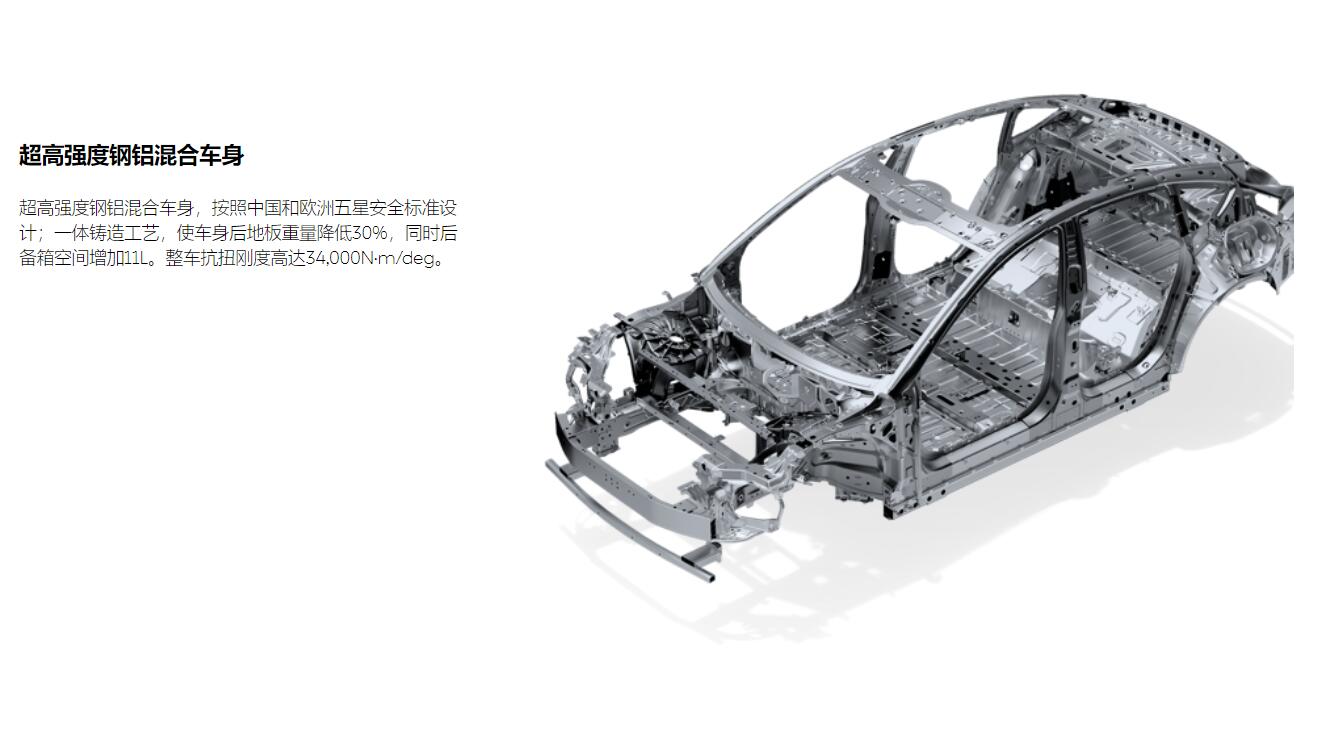 Compared to the all-steel welded process, the technology allows for a guaranteed strength increase from 31 kNm/deg to 34 kNm/deg, while reducing weight by 13 kg and allowing for 11L more trunk space, according to NIO.
The door sill of NIO ET5 also adopts the integrated molding aluminum extrusion process and adds a reinforcement design to the inside of the profile cross-section.
This allows the weight to be reduced by 8kg while the aluminum extrusion door sill also plays a vital role in side impact, according to NIO.
The door sill achieves the effect of energy absorption under a certain speed of collision, thus ensuring the safety of passengers and avoiding the deformation of the battery pack shell due to the large deformation of the base plate during the side impact, according to NIO.
In fact, in addition to these two places, the NIO ET5 is equipped with the company's in-house developed four-piston calipers, which also use aluminum alloy one-piece casting technology.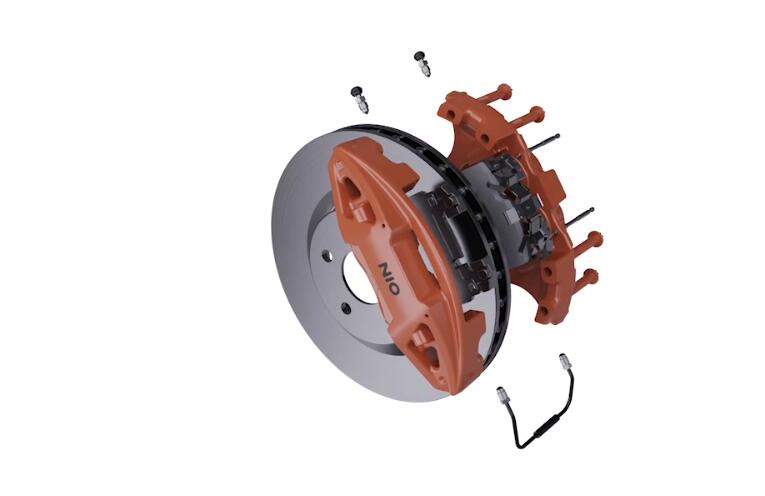 The large die-casting process is widely known after being used by Tesla, allowing the production of large castings to eliminate heat treatment and shorten production cycles.
This is the first time we have seen NIO mention integrated die-casting technology in the description of a model, even though it does not use the same large die-casting process as Tesla.
Compared with the traditional body manufacturing process of stamping and welding, integrated die-casting can help reduce the weight of the model, reduce the number of parts and process steps, thus saving costs.
Previous media reports suggested that six Chinese automakers are already planning to use large die-casting machines like Tesla's to produce vehicles.
Although NIO has not officially confirmed that it will use large die-casting equipment, its previous efforts are already paving the way for this.
On October 18, NIO announced that it had successfully validated the development of a heat-treatment-free material that can be used to make large die castings.
This is the first case for a Chinese car company, and the new material will be used in models built on NIO's second-generation platform, according to NIO.
General aluminum alloy die castings require solution treatment and aging heat treatment to meet the strength, durability, and impact resistance required for body performance.
In contrast, the new heat treatment-free material developed by NIO with its partners avoids the dimensional distortion and surface defects caused by traditional die-casting during heat treatment, making large body die castings possible, NIO said at the time.
Notably, after ET5 was announced, there were already local analysts who noticed NIO's use of integrated die-casting technology.
The release of ET5 is expected to bring NIO's sales to a new level, SWS Research said in a report on Sunday, adding that they are bullish on both automotive lightweight and the use of integrated die-casting technology.
Body structures, including front, mid and rear bodies, are in a period of technological change toward integrated die-casting, the report said.
2022 will see rear body integration be the first to breakthrough in that technology, the team said.
"Tesla is the first to gain breakthroughs in die-casting machine equipment, molds, and material formulations and achieve mass production. Chinese OEMs including XPeng Motors and NIO are joining forces with die-casting machine equipment manufacturers and mold makers to follow this trend and accelerate the process of rear body integration," the report reads.
---
This article was first published by Phate Zhang on CnEVPost, a website focusing on new energy vehicle news from China.