A new car brand called "Changan Automobile DeepBlue" appeared on Chinese social media platform Weibo on Tuesday, with the official name "Chongqing Changan New Energy Vehicle Technology Co., Ltd."
Changan Automobile has not disclosed much information about this new brand, but according to leaks, a new energy vehicle with internal code name "C385" is currently undergoing road tests and is probably the first model of DeepBlue.
The C385 will be built based on CHN architecture jointly developed by Changan Automobile, Huawei and battery giant CATL. Changan Automobile's "CHN Project" has three platforms, including EPA0, EPA1 and EPA2, while the C385 will be the first model of the EPA1 platform.
The appearance of the car has previously been released, showing that it adopts Changan Automobile's new electric vehicle design. It has a closed grille and slender LED daytime running lights, giving it a futuristic vibe.
The size of the new car is 4820*1890*1480mm, and the wheelbase is 2900mm. It is positioned in a medium-sized sedan, and the aspect ratio of 0.78 brings about the visual feeling of a coupe.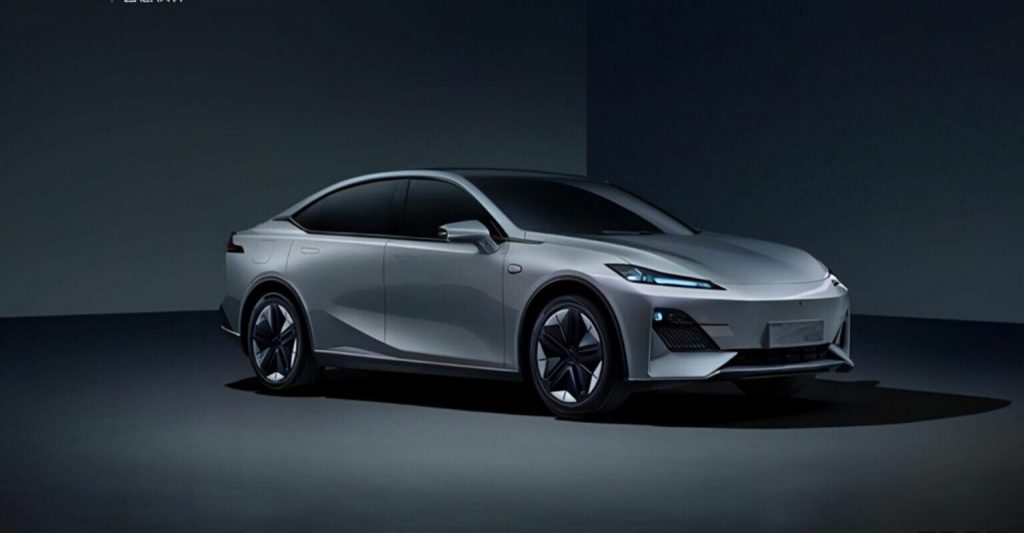 The interior of the vehicle has Huawei's "Harmony Smart Cockpit." It is expected that when the vehicle is launched, the intelligent system and user experience will overshadow almost all the models in the current market.
The new car will be equipped with an Automated Parking Assist (APA) 7.0 remote system, electric drive high frequency pulse heating technology and other features.
Among them, the APA 7.0 remote system supports autonomous queuing and a parking function outside the garage. The driver can get out of the car outside the garage, and the system can queue independently, lead the vehicle automatically through the gate, automatically find the parking space and park automatically.
The high-frequency pulse heating technology can heat the car up to 20ºC in five minutes, even in an extremely cold environment of -30ºC. With the waste heat recovery technology, the cruising range can be improved by 40-70 km.
The Changan Automobile global partner conference will be held on April 13. Leaks have emerged showing that the official brand name will be released at the event, and the new car is expected to enter the market in the second quarter of this year.