At the HUAWEI Flagship Product Launch on Thursday, an intelligent luxury SUV – AITO M5 – was officially rolled out. The AITO M5 is equipped with the HUAWEI DriveONE electrical system and the HarmonyOS Smart Cockpit.
From AUTO to AITO – Adding Intelligence To Auto – "Intelligence" represents a huge change to mobility. Oriented towards the era of intelligent vehicles, the AITO brand is committed to building a people-centered intelligent automotive ecosystem.
The AITO M5 features the HarmonyOS Smart Cockpit, abundant vehicle applications, and HUAWEI SOUND, offering users an intelligent experience at home, in the office, or on the go. AITO M5's launch fills in the automotive gap for Huawei to build an AI ecosystem for a better connected, intelligent world.
"Focusing on the All-Scenario AI Life strategy, Huawei uses its ICT capabilities built within the last 30 years to empower the automotive industry with an unparalleled intelligent driving experience. It aims to bring digital application to every vehicle, helping OEMs further improve and sell more vehicles. AITO M5 will lead us to a new era of smart mobility," said Richard Yu, Executive Director, CEO of the Consumer Business Group, and CEO of the Intelligent Automotive Solution BU, Huawei.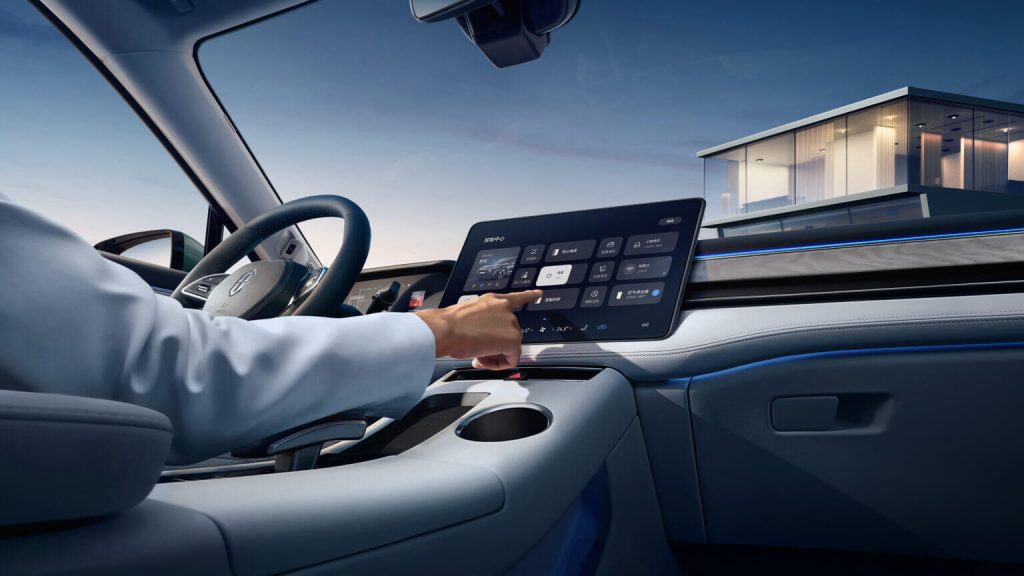 AITO M5 has a 2880 mm wheelbase, enabling a greater flexibility and a larger cabin. The model features a set of 20-inch all-aluminum wheel drums and has a 0.32 Cd ultra-low aerodynamic drag coefficient. The interior design is simple but smart, including a 10.4-inch curved full-LCD dashboard, a 15.6-inch 2K HDR intelligent central display, and a wireless charging area, making it much easier to operate the vehicle. In addition, the 2-m2 panoramic sunroof provides users with an open view and comfortable experience. The AITO M5 is shipped in six metallic exterior colors and three interior colors, offering 18 different color options.
Equipped with the HUAWEI DriveONE, the AITO M5 can generate 3.2 kWh of electricity with only one liter of fuel with the built-in 1.5T four-cylinder range extender 3.0. The range of a fully charged and filled AITO M5 reaches 1242 km according to the China light-duty vehicle test cycle (CLTC), alleviating consumers' distance concerns.
With an intelligent four-wheel drive (4WD) model that features a front asynchronous AC motor and a rear permanent-magnet synchronous motor, AITO M5's power can reach 365 kW (Peak power: 315 kW for the 4WD Performance Edition; 365 kW for the 4WD Premium Edition), enabling the SUV to zip from 0 to 100 km/h in just 4.4 seconds (0–100 km acceleration time: 4.4s for the 4WD Premium Edition; 4.8s for the rear-drive Standard Edition), comparable to many supercars. Additionally, the 20-inch high-performance tires and Bosch iBooster intelligent braking system further improve the driving experience.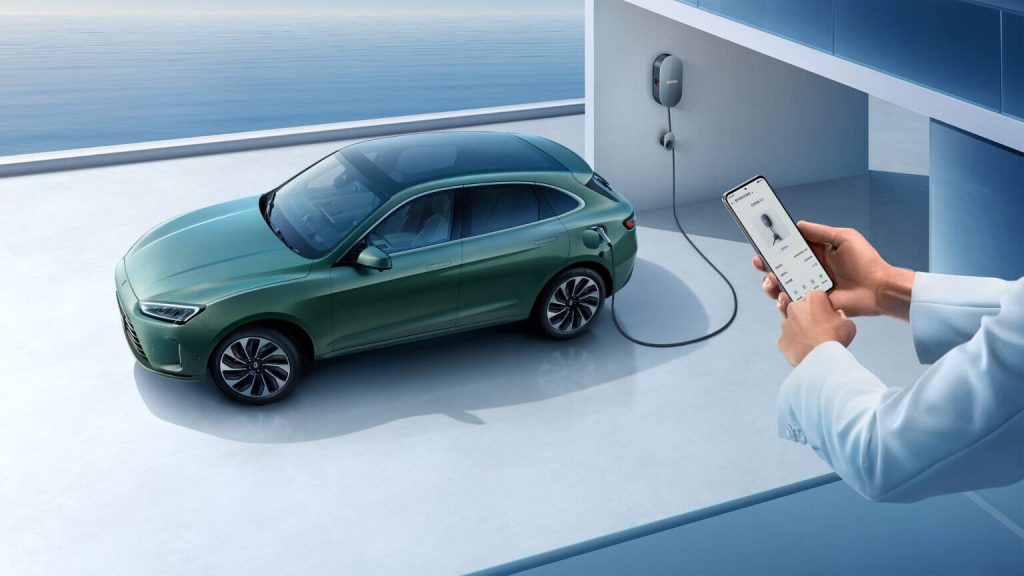 The AITO M5 is the first vehicle to feature the latest HarmonyOS Smart Cockpit, delivering a comfortable driving experience. HarmonyOS bridges the information gap between different devices, meaning vehicles that adopt this feature are able to transition from data silos to super terminals that seamlessly communicate with people, mobile phones, smart homes, and smart wearables. The intelligence of vehicles has been improved through multiple futuristic technologies such as Celia Suggestions (an intelligent voice assistant), Petal Maps (an in-vehicle map with navigation experience), and the all-knowing digital car key.
Meanwhile, HUAWEI SOUND is able to work with HUAWEI Music and HUAWEI Video – which provide high-quality, multi-channel audio and video content – to bring a better sound experience. HUAWEI AppGallery is also installed on AITO, and is specifically made for intelligent vehicle applications.
AITO M5's Intelligent Clean Air System (ICAS) automatically detects the ambient air quality and works with a proprietary odor control system to ensure the cabin air is always fresh. The configurations of the smart lighting signals, L2+ automated driving assistance, and V2L reverse charging make the vehicle considerably easier and safer to drive.
Three versions of the AITO M5 have been pre-sold at prices ranging from 25,000 yuan to 32,000 yuan. Consumers who reserve the first batch of the AITO M5 can enjoy the basic maintenance policy, basic vehicle service rights, and free IoV traffic.
SEE ALSO: Huawei Hubble Invests in Xianpu Gas Technology of Optical Fiber Chemical Industry
The first 10,000 consumers will also receive a configuration package worth 10,000 yuan, and enjoy first priority for early release vehicles. In addition, HUAWEI Card holders can enjoy many exclusive rights and services such as cashback on fuel, cashback on payment, road rescue, owner insurance, and free annual card fee.