"Electric vehicles are the next big product and very, very likely to grow into a bigger business than electronics" Foxconn Chairman and CEO Young Liu said in an interview, it's transcript appeared in Nikkei Asia Review. Foxconn the iPhone assembler, with estimated market share of 40% as contract electronics manufacturer, introduced its MIH open EV platform in the fourth quarter of 2020 with the intent of taking a 10% share of the global EV market within five years.

Battery electric vehicles are much more easier to built thanks to the absence of complex internal combustion engine including many mechanical particles and labor intense manufacturing. "With EVs, we have a chance to compete because there's no engine in the car anymore," Liu told in the interview "Without the engine, if you look at the key components for the powertrain, it's the motor drive plus many semiconductor components."

Foxconn dose not apply the same business model used in the information and communication technology (ICT) industry. Due to different product characteristics EVs need regionalized or decentralized production "Automobiles are very big and difficult to ship, the shipping costs are much higher than shipping a cellphone".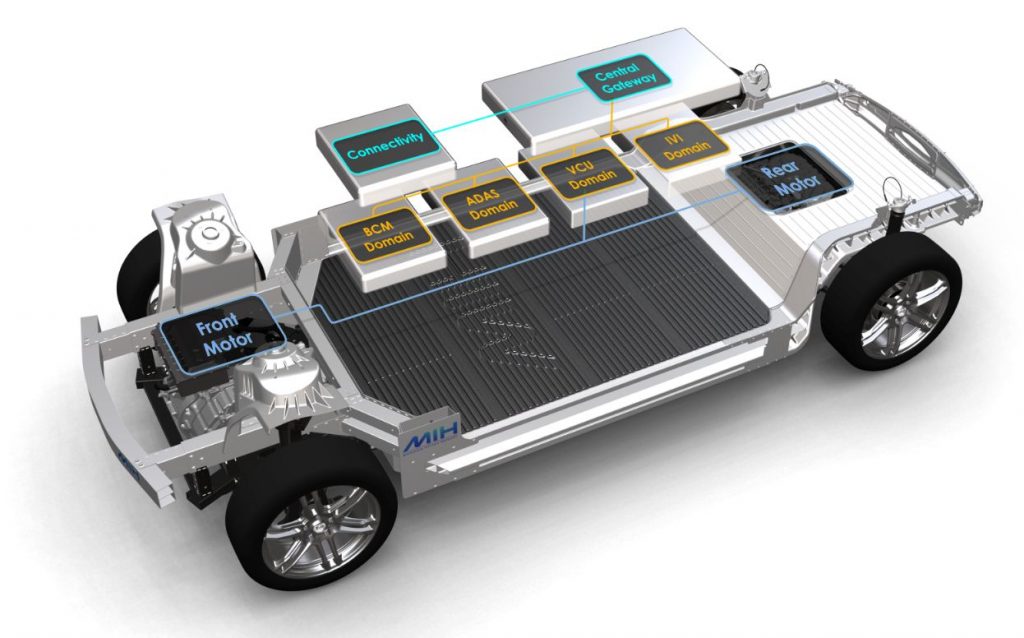 Now the MIH open platform alliance consist of more than 200 automotive and tech supplier companies form the C.A.S.E (Connected, Autonomous, Shared and Electric) innovation segments. On march 18th 2021 Foxtron the company's EV subsidiary announced it has signed a memorandum of cooperation (MoU) with Nidec to further the development of the next generation EV powertrains. The Japanese company possesses the world-leading 3 in 1 traction motor system, which is the key for future electric vehicle developments.
According to Foxconn's plan motors and electric components will be produced in central manufacturing facilities in Asia backed by established supply chains and then delivered to local assembly hubs to built in.

Foxconn with its partnerships keens to go both way in the EV vertical, last month the company announced to collaborate with Fisker on electric vehicle projects. That will be Fisker's second EV project, the first the Ocean SUV is being built on Magna Steyr's own EV platform. Byton the Chinese EV start-up was the first who singed a MIH partnership deal with Foxconn in last year. The Chinese EV brand will roll out the first MIH platform based electric cars next year.