BYD models equipped with Horizon Robotics' latest Journey 5 chip will be available as early as mid-2023.
---
BYD's models to be released next year will use chips from local startup Horizon Robotics, in addition to Nvidia's smart driving chips.
BYD (OTCMKTS: BYDDY, HKG: 1211) and Horizon Robotics entered into a partnership on April 21 to equip some of its models to be launched in 2023 with the latter's self-driving chip Journey 5, according to a press release from the chip company today.
BYD models equipped with the Journey 5 chip will be available in mid-2023 at the earliest, and the automaker will build an integrated driving and parking solution based on the chip to enable high-level autonomous driving capabilities, according to the press release.
The partnership is a breakthrough in actual business cooperation between the two companies following BYD's investment in Horizon, with BYD becoming the first car company to announce it will use the Journey 5 chip.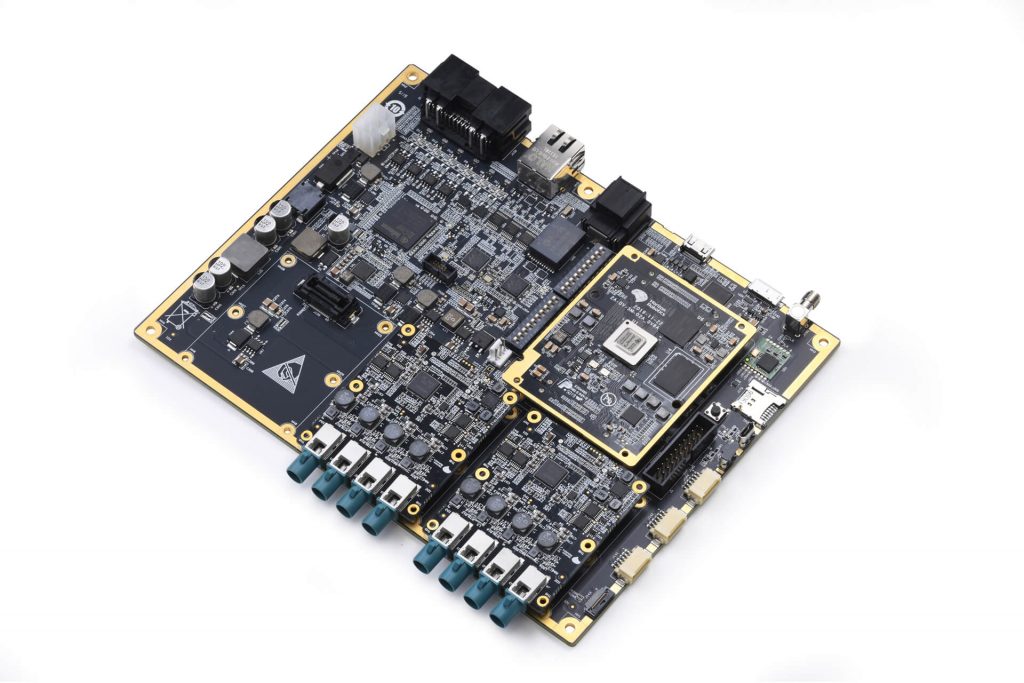 The two companies will deepen their cooperation in the future, and Horizon Robotics' Journey series chips will be available in a wider range of BYD models, according to the press release.
Horizon Robotics was one of the first companies in China to launch AI chips for vehicles and achieve mass production, and has shipped more than 1 million chips, according to the company.
Journey 5 is Horizon Robotics' third-generation automotive chip, with a single AI computing power of up to 128 Tops, supporting 16-way camera-aware computing, and capable of supporting the multi-sensor fusion, prediction and planning control needs required for autonomous driving.
The chip received TÜV ISO 26262 ASIL-B functional safety certification, making it the first automotive AI chip developed in China based on the ISO 26262 functional safety process, according to Horizon Robotics.
Horizon Robotics is also the chip supplier for Li Auto (NASDAQ: LI, HKG: 2015), which released its new Li ONE with the Journey 3 chip last year.
Last April, Li Auto said it would enter into a deep partnership with Horizon Robotics to use the latter's full line of Journey chips to build a sustainable evolution of smart cars.
However, it is worth noting that Li Auto's upcoming L9 SUV will be equipped with two Nvidia Orin-X processors with a total computing power of 508 Tops, according to information announced by the company late last month.
BYD, one of Horizon Robotics' investors, held a strategic partnership signing ceremony at BYD's headquarters in Shenzhen on March 2.
It's worth noting that BYD, China's largest new energy vehicle (NEV) company, has not relied on a single supplier for its self-driving chip or its choice of self-driving technology.
On March 23, BYD announced a partnership with US chipmaker Nvidia on smart driving technology, which will be equipped with the Nvidia DRIVE Hyperion platform in some of its NEVs from the first half of 2023 to enable smart driving and smart parking of vehicles.
BYD's NEVs will use Nvidia DRIVE Orin system-on-chip (SoC) as a centralized computing and AI engine for autonomous driving and smart cockpit functions, according to a press release last month.
Nvidia DRIVE Orin is one of the world's highest-performance automotive chips, with up to 254 TOPS of computing power per chip, for safe and reliable smart driving. Four of the chips are featured in NIO's flagship sedan ET7, which saw first delivery on March 28.
In smart driving technology, BYD set up a joint venture with local autonomous driving unicorn Momenta at the end of last year to boost BYD's rapid breakthrough and mass production in the smart driving field, according to the company.
At the end of February, local media China Star Market reported that BYD had selected Baidu as its smart driving supplier, and that the latter would provide BYD with ANP (Apollo Navigation Pilot) smart driving system products and human-machine co-driving maps.
---
This article was first published by Phate Zhang on CnEVPost, a website focusing on new energy vehicle news from China.