Last November, NIO Capital and BYD completed a strategic investment in Ambilight.
---
The BYD (OTCMKTS: BYDDY, HKG: 1211) Seal is one of the most discussed models in recent days, and its top-of-the-line model will offer a smart color-changing glass roof that very few car companies currently offer. Interestingly, the implementation of the feature is based on technology from a startup backed by NIO Capital.
NIO Capital said today that its portfolio company, electrochromic technology developer Ambilight, recently announced that its electrochromic (EC) flexible solid film technology is being used in the four-wheel-drive performance version of BYD's new model Seal.
The car is equipped with EC canopy, which will substantially enhance the smart driving experience and allow for more diverse travel scenarios, according to an article by NIO Capital.
Ambilight, a leader in electrochromic technology, is also the only high-tech company capable of mass production of large-area flexible electrochromic films, according to NIO Capital.
Ambilight's electrochromic technology can further solve the problem of intelligent light management on top of cars and better cater to the needs of users in multiple scenarios, according to NIO Capital.
Currently, Ambilight's products are mainly used in scenarios such as automotive canopy, anti-glare rearview mirror, architectural curtain wall, cell phone back case and AR glasses, with a potential market size of nearly RMB 1 trillion, according to NIO Capital.
BYD Seal opened for pre-sale on May 20, offering four versions, starting at RMB 212,800 ($31,860) for the rear-wheel-drive version and RMB 289,800 for the 4WD performance version.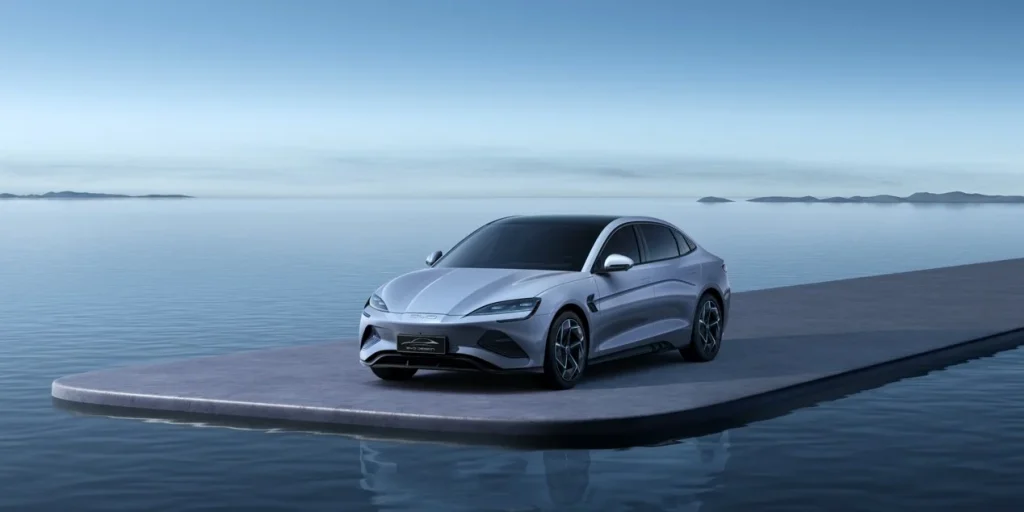 The roof of the BYD Seal features a partitionless one-piece panoramic canopy measuring 1,236*1,656 mm, with the 4WD Performance version allowing consumers to get the EC canopy as an option for RMB 8,600.
The supplier of BYD Seal's panoramic canopy is Fuyao Glass, while the EC canopy is built by the glass giant by sourcing Ambilight's dimming film, according to a research report today by Guosen Securities analyst Tang Xuxia's team.
Ambilight was founded in 2017 and has offices in Shenzhen, Silicon Valley, and Indiana, according to the company's website.
In March, the company closed a Series B funding round of tens of millions of dollars from Matrix Partners, led by CPE.
Last November, Ambilight not only received investment from NIO Capital, but also from BYD.
NIO Capital said on November 18 last year that it and BYD completed a strategic investment in Ambilight, without disclosing the exact amount.
The strategic investment follows Ambilight's closing of a multi-billion-dollar Series C round led by Warburg Pincus with participation from Dinghe Gaoda, Cygnus Equity, NIO Capital said at the time.
The new financing will be used for Electrochromics' new product research and development, capacity expansion and global commercialization rollout.
In the electric vehicle industry, color-changing glass roofs are seen as a new and compelling technology. Geely's premium brand Zeekr already offers such a roof option on its first model, the Zeekr 001.
Earlier this year, there were rumors that NIO could potentially use it on future models.
"NIO is working on an EC roof, though it's not clear which model will be equipped first," longtime NIO follower Weibo car blogger @碳粉说电池不胖 said on February 11.
---
This article was first published by Phate Zhang on CnEVPost, a website focusing on new energy vehicle news from China.